Are you looking for professional pool table movers?
Professional and experienced services by Nashua Pool Table Movers
Guaranteed by a national organization
We are the only organization of professional pool table movers in the industry that offers 7 days per week support for our customers with the most technologically advanced systems in use today, call our professionals to get a price for moving your pool table or if you only have general questions. Your satisfaction is what has made us the largest and most professional company in the industry.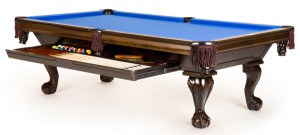 Moving your pool table with ABIA Nashua Pool Table Movers in New Hampshire includes professional tear down, transportation with expert leveling and installation of the existing pool table cloth. We handle everything from start to finish. We provide pool table services and repairs also in Londonderry, Pepperell, Brookline, Milford, Amherst, Dracut, Derry, Lowell, Groton, Broad Acres, Lincoln Park, Hudson Center, Blood, Potash Corner, South Merrimack, Thorntons Ferry, Hollis Depot, Litchfield, North Pelham, Norris Corner, Dunstable, Lawrence Corner, West Windham, Hollis, Tyngsboro, Boston, Cambridge, Newton, Worcester, Providence, Warwick, Springfield, Manchester, Nashua, and surrounding areas.
The ABIA Nashua Pool Table Movers can recover your pool table as well with new material if you desire for an additional cost. Guaranteed satisfaction and leveling on applicable pool tables. We can move pool tables from house or house and we service local businesses also.
Pool Table Moving
We move pool tables in homes, businesses and even garages! We handle every aspect of your pool table move
Pool Table Repairs
Have a little problem with your pool table? From pocket repair and replacement to dead rubber on the rails we have you covered.
New Cloth / Refelting
We offer new cloth during a move and also just a good old recover without moving.
Moves to Storage
We will break down your table or move it from storage facilities, your garage or just another room in the house. If you need carpet laid do not try to move your pool table! Let us handle that 800 pound monster for you. Taking the table out of storage? We can professionally install the pool table for you.
Nashua Pool Table Movers is backed by the only national organization in our industry.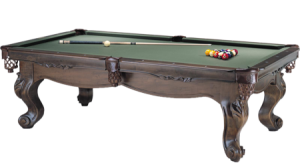 Pool table moving in Nashua New Hampshire area includes professional tear down, transport and pool table installation with expert leveling.
We use your existing cloth if you are happy with it. Guaranteed satisfaction and leveling on applicable pool tables.
We can move pool tables from residence to residence and for businesses also. We are well trained in our area of expertise.

Members of the ABIA, the only company in Nashua New Hampshire to offer you an exclusive 1-year service guarantee IN WRITING and issued by the American Billiard Installers Association.
Pool Table Installations
Nashua Pool Table Movers installs new and used pool tables all over the Nashua area. We come to your home, un-crate as necessary, cover rails and professionally level all 3 pieces of slates using precise leveling equipment.
Make sure you tell us in advance if you want to recover your pool table in new cloth when the pool table is torn down is the best time to add new material.
Refelting the pool table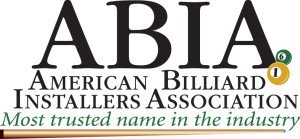 Our customers can choose from over 30 different colors of pool table felt. We use the highest quality pool table cloth the industry has to offer at this time.
Our professional pool table installers work with standard woolen pool table cloth and tournament grade worsted materials as well.
Why use our professional pool table movers?
Jeff Black – I have worked with pool table movers and installers all over the country now for over 15 years. I started working with them after spending a considerable amount of time moving pool tables with my father who began his pool table moving and repair business in 1973. My family has 43 extensive years of experience in the moving, repair, installation, recovering and selling of pool tables.
43 years of professional pool table movers in my family? That really doesn't mean much as there are so many pool table movers that claim this much experience, I just paid out 1,500 dollars to replace rails and cloth for a client's pool table after a professional with 22 years experience destroyed their table and denied any wrongdoing in the event. This pool table installer caused an incredible amount of problems for their customer and for me but we make sure that we take responsibility and take care of the customer.
While struggling to offer a "professional" pool table company in an industry that is frankly full of not professional pool table movers I have learned that the most difficult people to work with have been the pool table installers that have the most experience. Not just for me but for the customer also, we live in a customer service oriented country and good service is not a luxury, it is expected. In the pool table installation business unfortunately, good service is a luxury that is not often found.
Every day we fight against movers who are not professional, they may know what they are doing but what does that matter when you want a pool table installer who show up on time, respect your property and your time and professionally install and transport your pool table? Do you want someone to honor their installations against faults caused by rushing, not being prepared to move the pool table correctly or even people demanding cash at the time of completion making an uncomfortable situation for all involved with the pool table mover.
I can understand the psychology of someone shopping for a professional pool table mover because I have been working with these customers for over 20 years. After you deal with that many customers looking for a pool table installer or professional mover you begin to hear the same concerns and questions over and over again.
Honestly, we don't accept every customer, in reality, our pool table company selects our customers very cautiously because we want to make sure our customers get the professional pool table mover they are looking for and we want to be sure that we can service our customers, this is why our company is not cheap.
Why do pool table movers cause problems when you select the "cheap" guy?
Let me paint a picture of your typical cheap pool table mover.
Characteristics of the cheap pool table mover, believe me when I say that I have experienced ALL of these over the years while dealing with pool table installers, I've seen it all:
Hard to get ahold of and does not return calls or e-mails

Unprofessional attitude

Doesn't operate as a legitimate business, makes it difficult on the customer

Cash only does not take credit cards causing an inconvenience to the client

Arrives late with no call

Constant rescheduling with client

Denies any pool table installation problems after they have collected their money and have left your home

Borrows money from the client for gas to move the pool table to the new location

Vehicles breaking down during the move

Arrives by himself and has the customer do the work with them so they can be cheap and win the job at a cheap price because their plan is not to pay anyone to help them. (You won't know about this until it's too late.)

Quotes a cheap price than after the pool table move is finished, ads additional charges, taxes, fuel charges, mileage etc….

Leaves a mess of staples, cloth pieces, glue on the customer's carpet

Using drugs outside of the customer's home while they are installing the pool table

Always talking negatively about their pool table moving competitors

Holds table hostage in the vehicle until you pay the additional charges they have kept from you until it's time to install the pool table

Tells you they will come back and level the table "when they are in the area" then after two weeks you can't locate them again or they stop answering your call

Has a full schedule and does not have a lot of time to serve you professionally, this is because the majority of customers tend to be cheap and not because the pool table mover is really that good, they are just cheap. If you want service, attention and a professionally guaranteed pool table installation by the company that has the expertise and can pay attention to your pool table move, book your job with the ABIA.
This is a small sample of what you will encounter when you call the "affordable" pool table mover. We can't always control the pool table installer and the circumstances that they may cause, things always are prone to going wrong but we can guarantee that you will be taken care of and that you will get what you pay for from our professional pool table movers. If you experience any problems with your table after we have done the pool table installation in your home, we will guarantee that we will resolve those pool table installation issues for you at no cost to you.
We are the only professional pool table moving company that protects our customers with a written guarantee and 7 days per week staff to monitor your pool table moving / installation appointment and give you the service that you are entitled to.
Be wary of cheap pool table movers.  They will and always do tell you what you want to hear, sure they guarantee their work right?  Sure they have insurance right?  Sure they have 20 years' experience, right?  My favorite line while they are trying to close you with their cheap offering is "I've never had a callback from a customer."  Yea right.  You mean you never went back to fix the problem with the pool table but you did have a call back from an unhappy customer, there's a big difference.  The trusting inexperienced customer may tend to believe anything they hear but with my experience with far too many pool table movers tells me that about 80 percent of what they say is not accurate while they are trying to sell you the service they offer.
We also offer shuffleboard table services, contact us to get your quote and schedule your service, our shuffleboard movers can usually get you taken care of within a week!